Roque


Supreme Champion Dassin
U Betta Believe It

Sire: Aust Ch. Dassin Surfs Up – Dam: Aust Ch Anchors Dolly at Helms Alee (Imp USA)
D.O.B. 11.09.04 – Handled by Craig Foster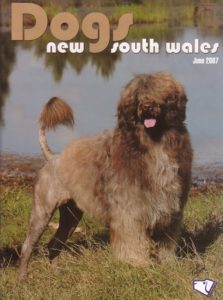 Highlight  
Roque wins BOB at the 2006 Melbourne Royal under specialist judge: Carla Molinari with 29 Porties interested, the largest Royal entry to date.
Roque struts his stuff and takes out Best Exhibit in Show before he turned 2 years old!
Roque became a Grand Champion at just 19 months old
Roque is a multi Best In Group and RUBIG and Multi Class in show winner titling on a IIG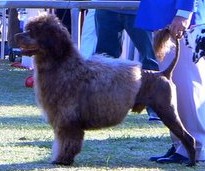 Roque earn his Australian Champion title on a Best In Group
winning Best In Group both days first weekend our since he turned 1 yr old and eligible to be titled on a huge 463 points (pictured below)
"Way to go Roque you Champion"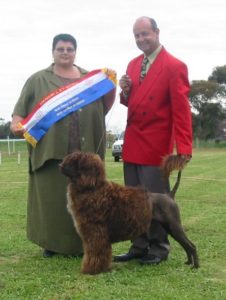 "Roque" Wins BOB at the Sydney Royal 
He is only 6 months and 8 days old in the photo. It was a very proud day as he was puppy on the day as well.
We went along to General Specials thinking it was going to be a bit tough out there with all the mature dogs, Champions and Grand Champions in Best in Group but thought we may get a good look for in for Puppy in Group. 
Utility was the largest group and we were so pleased to make the cut to10 at such a young age.
Roque then went out for Puppy in Group straight after and many thought he would have to have it in the bag. Unfortunately he was looking at Roque and the Samoyed and the Samoyed went PIG.
Turns out the Samoyed puppy was reserve to the Samoyed that was 3rd in group, that he was obviously very happy with both these youngsters.
We were still so happy for Roque to acheive what he did and to be up where he was.
Roque wins Best of Breed at the Adelaide Royal at just under 12 months 
Roque has been put up to Junior while still eligible for Puppy and before he is one yr old has had:- 
Best Exhibit in Group
2 x R/U Best in Group (making a total of 4 RUBIG)
plus 11 Junior in Group and 3 Junior in Show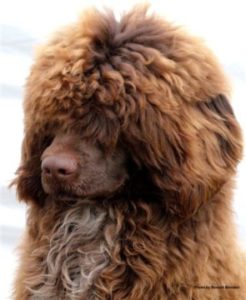 Roque at just 9 months wins 2 x R/U Best Exhibit in Group/3 Puppy in Group/2 Puppy in Show
"Roque" now in Puppy Class has already been 10xPuppy in Group & 4x Puppy in Show
and was 1st Place in his one 6-12 mths Sweepstake entry.
Roque as a Minor first weekend out won 
1st in 6-12mths S/S, Minor in Group and Minor in Show.
He was a consistent little Minor Puppy winner and has 
12 Minor in Group, 4 Minor in Show and some S/S wins.
Roque was awarded Minor in Group more times than he wasn't. 
Roque also had 5 Baby Puppy in Group and 2 Baby Puppy in Show
"Keep an eye out for this handsome little man"