Raquel



Grand Champion Dassin 
Perfect Drift (ai)

DOB 23.03.05
Newsflash 
Raquel and Pedro's babies have arrived 10.04.2008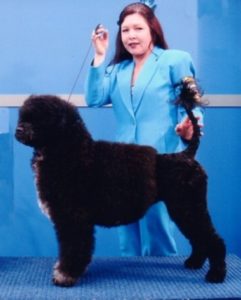 Highlights 
Raquel – just 2 years 4 months earns her Australian Grand Champion title
Another Best Exhibit in Group for Raquel and then takes out Junior in Show.16.07.06
Raquel wins Best Exhibit in Group after winning R/U BIG the weekend before.
Raquel scores a triple Whammy
Winning Best of Breed at both the Sydney and Toowoomba Royal at 12mths & the youngest entered
and takes BOB at Bathurst Royal being short listed in the Group and wins the Junior in group.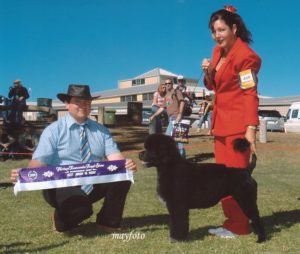 Raquel on the move and stacked at the Bathurst Royal 2006
Raquel is now a young adult competing in the Intermediate and Australian Bred classes and already has
Multi R/U Best in Group, Aust. Bred in Group and 3 x Intermediate in Group to her credit.
Raquel as a Junior is continued to blossom slowly loosing her cute little puppy look and growing up to be a fine young lady. Junior Raquel won 2 x Best Exhibit in Group, 3x R/U BIG, 21 Junior in Group incl. the Toowoomba & Bathurst Royals and 3 x Junior in Show.
Raquel in Puppy Class and 2nd time out won Puppy in Group and the following weekend won another. Raquel has 10 Puppy in Group and a Puppy in Show to her Credit!
Raquel as a Minor won 14 x Minor in Group, 2 x Minor in Show and Multi BCC & BOB over competition
"Keep an eye out for this sweet package"
Raquel at 7 months – Growing up and strutting her stuff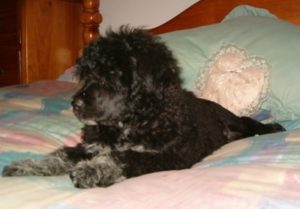 Raquel went out for her first show at just 3 months and did us proud. She won BABY PUPPY IN GROUP with 12 in the line up and also won 2nd in 3-6 months Sweepstakes with 26 babies competing at the Blaxland Glenbrook Kennel Club show at Erskine Park
She has to her credit as a Baby Puppy:-  
Best Baby Puppy in Show, Baby Puppy in Group x 5, 3-6 mths Sweepstakes x 8
Such a cute bundle of beans.