Princess



Grand Champion Thundova 
Snow Princess
D.O.B. 17.01.1999 – R.I.P.  02.12.2010
Saying goodbye to my beautiful and Precious Princess was sadder than I could ever imagined. She was dealt a bad hand in a pancreatic tumour and kept giving her love till she just couldn't give anymore.
"I will miss her till the day I die and go and join her"
She will be teaching her love to all she runs with now.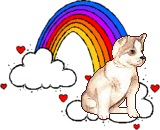 Highlight 
Princess on the move below at 7 years old wins Best Aust.Bred in Show at the Bathurst Royal 2006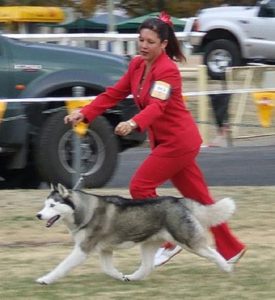 HIGHLIGHTS 
Princess wins RUBISS at the May 2005 SHC Specialty from the 
Veteran Class taking out Bitch Challenge and Veteran in Show
Princess wins the 2004/2005 SHC of NSW Pointscore competition
Princess wins BISS at the 2004 Adelaide Specialty Show
  "Best in Show & BISS Winner"  
D.O.B  17.01.99 – handled by Robyn Foster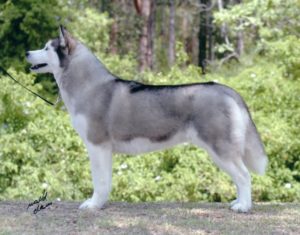 Princess at 4 years pictured in a classic show pose – Princess on another angle, shows her pretty face

Princess is our pretty girl bought as company for Jack and to give the show world a try. She has a very gentle and loving nature and has made showing  very successful for us.
Princess became an Aust.Ch. at 14 months old and by 17 months had earnt her championship twice over. At this young age she had won multiple classes in show including a minor in show at the Siberian Specialty Show, multiple R/U to Best Exhibit in Group including Best of Breeds and multiple classes in Group and Show.
Princess placed first as a Junior at her first Sydney Royal Easter Show and won many puppy sweepstakes in some very large lineups. 
Princess at 20 months has achieved a Runner up to Best in Show and won Best of Breed at the prestigious Pal Dalwood Charity Show with 43 Siberians entered.
Princess placed 2nd of 13 in the Intermediate Class at the 2001 Sydney Royal while in whelp with her litter and although it was obvious to those who knew her well with her slight changes, it appeared to go relatively unnoticed.
Princess had a stunning litter to Jack at a little over two years old and has produced puppies that already have won Best in Show, multiple Best in Group & R/U in Group with many class in Group and Show wins including the Oct. 2001 Specialty. She had six months out for these and was more than half way to her Grand then. She came back in fine form and took out Res. Challenge bitch and Best Parent and Progeny just back from her litter at the Oct. 2001 Specialty Show. Princess is a delight to own and loved very much. We looked forward to having a litter of her puppies. They too are of her nature and they also are a delight to own.
Princess at 3 years old had won Best in Show, multiple RU to Best in Show, multiple Best Exhibit in Group and attained her Grand Championship Title in 08/02 in this forever growing  popular breed of high standard. To have achieved so much so young, I couldn't love her more, she has so much to give and is always trying to please. 
Princess has now also won best Parent and Progeny for the second time at the recent 10th Anniversary specialty show for Oct 2002 with Duchess, Chief and Lightn in tow. Also her and Duchess entered for their first time and won Best Brace in show. The judge made comment, it was like looking at one dog go round and cloned in looks. Princess also took 3rd place in the large Open Class at the 2002 Melbourne Royal.
Princess at 5 years wins her first Specialty Show taking out BISS at the Adelaide 2004 Specialty.
Princess and Duchess won best Brace at 10 consecutive Siberian NSW Specialties!
Princess on the move at 5 years old
Princess is beautiful in every way. I look forward to my years ahead with her. 
Princess at 9 weeks                                                                     Princess at 14 months


Headshot at 6 months
Princess whelped her 2nd litter on the due date 3.04.03
Princess out of the show scene & whelped her third and last litter 25.10.06 to
Gr. Ch. Sibaska Starry Sunrise