Jack



Grand Champion Arcticmate
Yukons Jack

D.O.B.  6.11.93

  –  R.I.P. 21.08.07
"Jack" nearly 14 years old was sadly laid to rest. Life was proving way too tough!
Jack was the Foundation Dog of Arcticpalace and will always remain close to our hearts.
This is one of the hardest decisions a person would have to make.
Karma bought a poem to me and helped with the decision. (Click here for poem)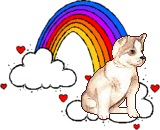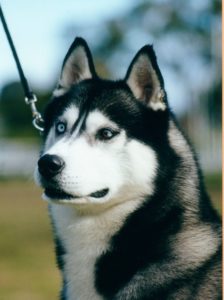 Point Score Winner 2000-2001 Siberian Husky Club of NSW   

 

Veteran in Show – Siberian Specialty October 2001+June 2002

          
   Reserve Challenge Dog – Siberian Specialty 2001
            Sire of Best Baby Puppy in Show – Siberian Specialty Oct. 2001 + Nov. 2002
               Sire to Best Intermediate in Show – Siberian Specialty Nov. 2002
            Sire to Progeny of Best Parent and Progeny – Specialty Oct. 2001 + Oct. 2002

  Jack was 51\2 yrs old when he entered his first show. Jack obtained his Aust.Ch.title
               in 12 months, and his Grand Ch. in just over 2 years. He is now 9yrs and in just  
               over 3 years of showing to date has obtained :
Jack's achievements up till 2002
9BEST EXHIBIT IN SHOWS  
4RUNNER UP BEST EXHIBIT IN SHOW
8 BEST OPEN IN SHOW
8CONSOLATION TO BEST EXHIBIT IN SHOW
20BEST EXHIBIT IN GROUP
22RUNNER UP TO BEST IN GROUP
44BEST OPEN IN GROUPS
5 BEST AUSTRALIAN BRED IN GROUP
BEST OF BREED AT THE BATHURST ROYAL 2000  
BEST AUSTRALIAN BRED IN GROUP AT BATHURST ROYAL 2000
2ND PLACE OPEN CLASS AT SYDNEY ROYAL 2001
BEST OF BREED AT BATHURST ROYAL 2001
96 DOG CHALLENGES    WITH 64 BEST OF BREEDS
BEST COAT and BEST EYES at the Spring 2000 Siberian Husky Specialty Show Property Classes.